The Project Scope
Williamsburg Bridge Radio is only broadcast in one place.
One track to go up, one track to go down, new tracks daily.
New York, NY – Williamsburg Bridge Radio is a music app that works exclusively on the bridge. It plays a hype track for going up and a chill track for going down, with new tracks daily. But you have to be there, because W.B.B.R is only broadcast on the bridge.

Created by Sid Lee NYC, W.B.B.R was built in collaboration with NY-based designer and developer Eric Hu. Curated by UNO NYC, W.B.B.R will broadcast exclusive new music from a rotating roster of UNO artists like Mykki Blanco, Jacques Greene, and Dutch E Germ and Gobby.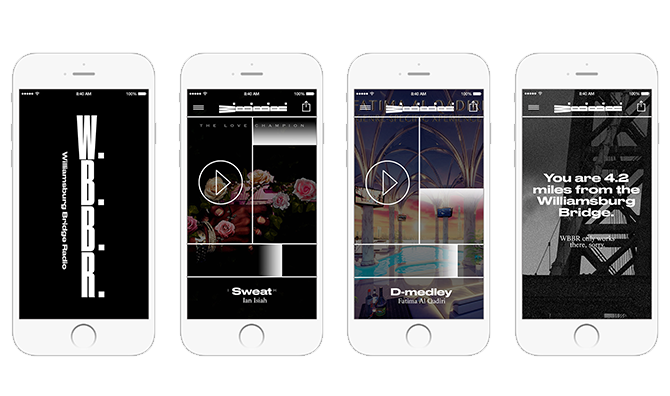 We launched the App on June 12th 201 and hold a party with blasting music, free pizza and swag items. On the bridge.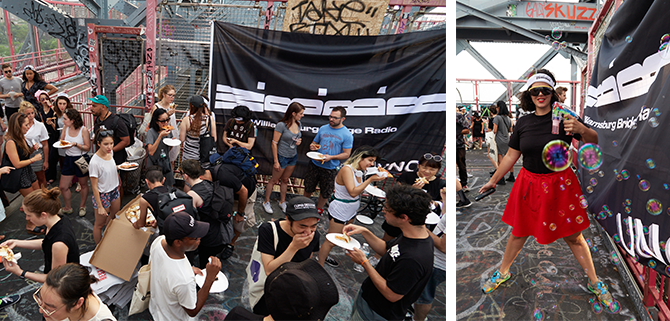 Made possible by Sid Lee, UNO, God & Famous

Agency: Sid Lee
Creative Director: Dan Chandler
Associate Creative Director: Cecilia Azcarate
Copywriter: Heather Brodie
Design Director: Verena Michelitsch
Art Director: Adrian Yu
Creative Technologist: Dofl Yun
Producer: Oscar Péré
Design by: ERIC HU http://erichu.info
Music by: UNO NYC http://www.unonyc.com/
Thanks to :
GODANDFAMOUS for their support and contribution to the video. http://godandfamo.us/
Francois Malary for the CG work.