The Project Scope
We created an interactive product showcase using both physical and digital elements to engage Consumer to experience the power of the Edison platform hands-on.
The Intel Edison platform allows entrepreneurs, hackers, and makers to develop and prototype novel products and technologies using hundreds of components ranging from physical sensors to batteries, RFID chips and motors.
We were mandated to concept, design, and produce a series of modular and interactive display units. They would be used at global tech trade shows and Maker's Fairs to demonstrate all product components and to bring the platform to life in an engaging way.
To communicate the broad range of capabilities on offer, we created a display unit that was both physical and digital, with a cohesive design language focusing on the key benefits of each component. We used a QR-code card organisation system linked to a digital catalog that provided relevant technical info on each component as the public was interacting with the booth.
To inspire and engage the hands-on audience we harnessed the platform's potential by creating a bespoke interactive sound and light surface using the Edison components. The motion and position of the visitor's hands above the surface created a harmony reminiscent of the iconic Intel sonic identity.
To make the shipping and assembly of the units efficient between trade shows the design was a compact all-encompassing cube that expanded out to create the display area.
The Windows App was built for the Surface 3 tablet. At launch, it supported 258 products and content available in 5 langages (simplified Chinese, Portuguese, French, German, English) and was powered by a Symfony CMS.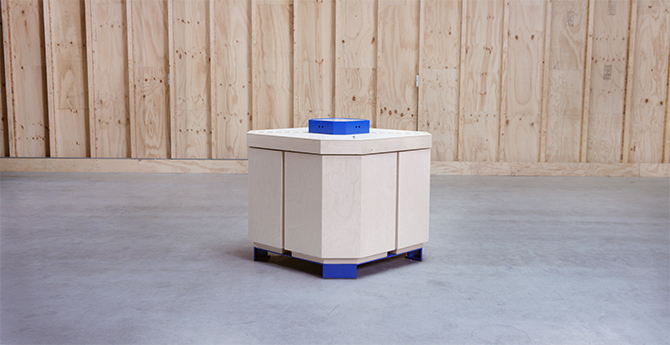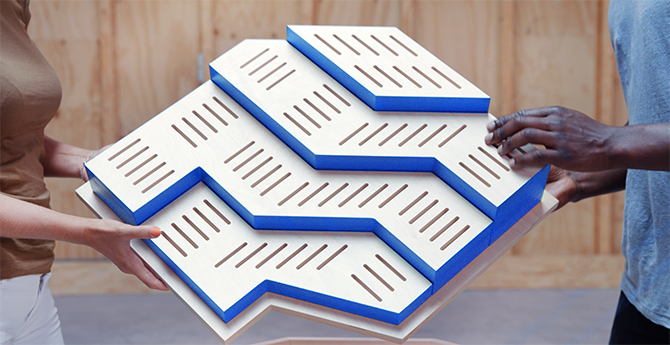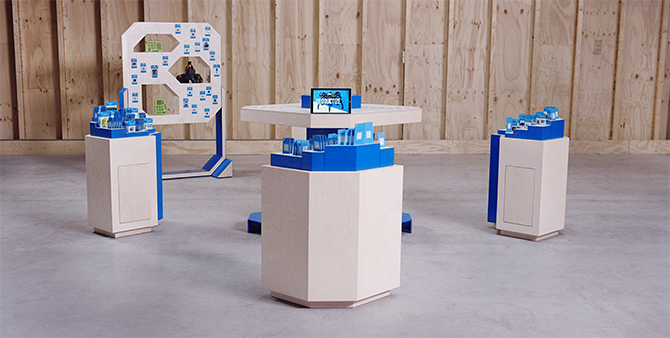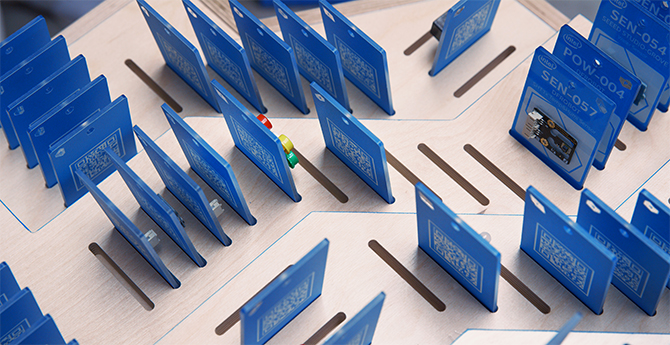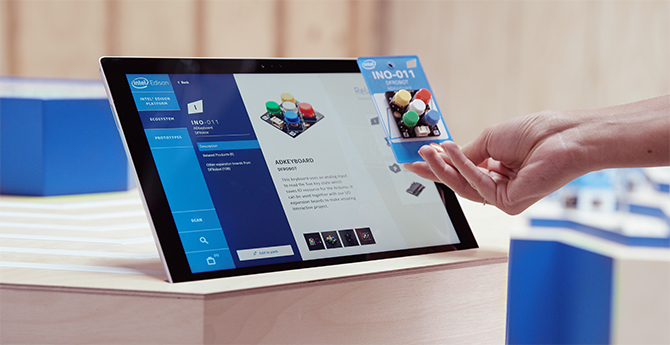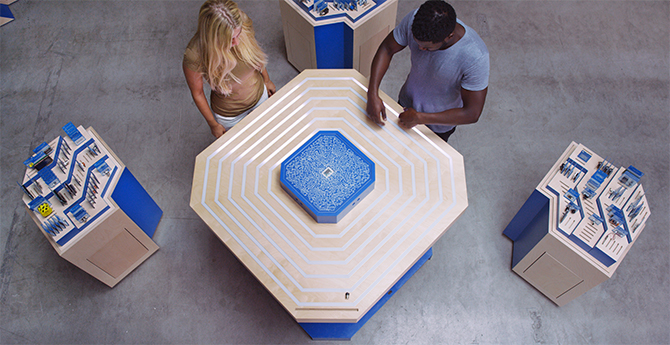 CREDITS
Art Director: Morris Lee
Copywriter: Daniel Dominguez
Creative Technologist: Dofl Yun
DESIGN: Bonsoir Paris
DEVELOPMENT: Sid Lee Technologies
CREATIVE TECHNOLOGY: Frolic
FABRICATION : Fiction Factory
Making Of Images